The Wave Glider® swam 2,808 nautical miles home to the Big Island of Hawaii after successfully completing a 4-month patrol mission of the Pitcairn Island Marine Sanctuary for the UK Foreign & Commonwealth Office (FCO). This achievement represents a fundamental enabling capability.


Customers can avoid the high cost and risk of deploying manned vessels for research, commerce, or defense
Customers can deploy sensors in the most remote locations without sending a large ship for recovery
Surveillance and patrol are now possible in large expanses of oceans previously inaccessible
---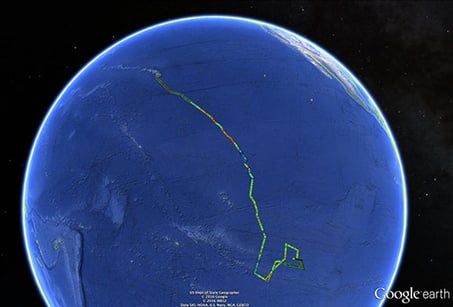 The Journey Home
After successfully completing its mission, the Wave Glider was remotely piloted more than 2,800 nautical miles home. During the journey home it:


Swam through strong equatorial currents, doldrums, and challenging sea states
Collected 9,516 measurements of meteorological, oceanographic, and marine biodiversity data
Altogether, the Wave Glider was continuously at sea, untouched, for 213 days while traveling a total of 7,205 nautical miles at an average speed of 1.73 knots.
Read more about the journey home here.
---
The Wave Glider pulled a sensor and acquired a few marine life hitchhikers along the way.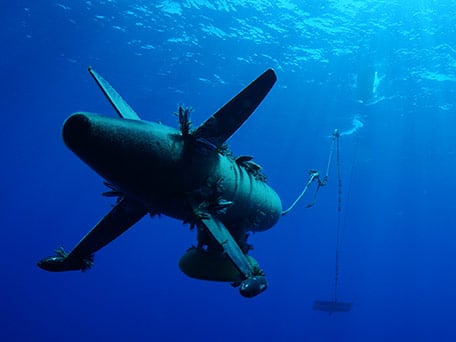 A photo of the return to Hawaii from the Pitcarn Island Marine Sanctuary.